Disabling T-mobile Direct Connect (TDC) on Cat Devices
To disable the T-Mobile Direct Connect (TDC) app on Cat devices, first open the device settings.
1. Open the device Settings.
2. Scroll down to Apps and Notification.
3. Select See all Apps.
4. Look for the TDC icon as shown below.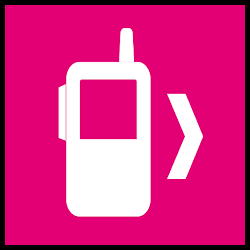 5. Select "Disable."
6. Power cycle the device and then confirm that the app remains disabled.